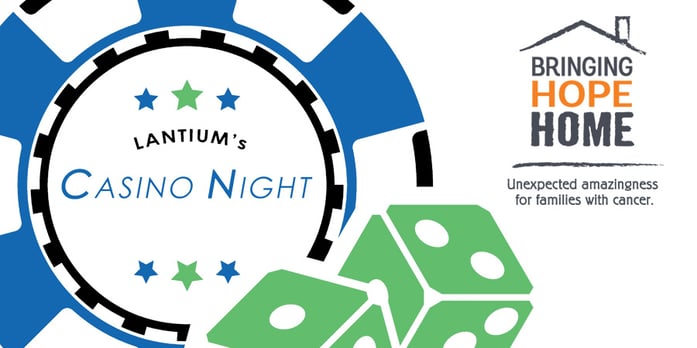 Since our last announcement several local businesses have truly gone "ALL IN" sponsoring our upcoming Casino Night. With only a couple of weeks till the event, it's time for you, and all your friends, to "triple your winnings" for local families affected by cancer -- purchase your tickets today!
What are you waiting for? LANTIUM's 3rd Annual Casino Night for Bringing Hope Home (BHH) is just around the corner. This fun and special night will have a silent auction with awesome items to bid on, fantastic prizes, professionally operated casino games, a live DJ, food, drinks and more all included with your price of admission. Not only is it going to be a great time, but all proceeds support Bringing Hope Home and their mission of offering emotional and financial support for families with cancer – #unexpectedamazingness!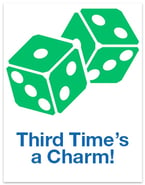 Please be sure to join us on October 19th for what promises to be an incredible evening – all while supporting a fantastic organization that provides so much for local families affected by cancer.

Click the Third Time's a Charm icon to reserve your tickets today! [And before we sell out!]
THANK YOU TO OUR CORPORATE SPONSORS WHO ARE ALL IN
Putting on a fundraising event like this is hard to pull off without the generous financial support from local business' that care. We cannot achieve our goal of $20,000 without their help! A BIG THANK YOU to our official 3rd Annual Casino Night Corporate Sponsors!

The following organizations are now part of #hopenation and we hope you recognize their contributions by learning more about them here:

Double or Nothing Sponsors
Tierpoint - Your business, our infrastructure - A premier data center service provider of cloud, colocation, managed services and disaster recovery.
Insperity - Powerful HR Solutions with exceptional follow-through.


Beginner's Luck Sponsors:


Grundy Insurance - The premier provider of specialized insurance for collector vehicles, and everything important to you.
Health & Benefits Partners - Expert broker for individual, small group and Medicare insurance.

Mark Mehler of Coldwell Banker Preferred - A top real estate professional serving the communities of the Greater Philadelphia area.

Fitzpatrick Lentz & Bubba, P.C. - A premier law firm serving the Lehigh Valley and beyond providing a complete range of legal services to businesses and individuals.

Yeager Financial Services - Bookkeeping customized to fit your needs.

Premier Planning Group, Inc. - A financial advisory firm serving both individuals and business owners looking to reach their aspired financial goals.

Sam Moore of GMH Mortgage Services - Knowledge and expertise to guide you through the home financing process.

Layer 8 Security - A leading cybersecurity consulting, advisory, and technical services company.
Copy Products - An industry leading document management technology.
The Eastwood Company - Serving the DIY automotive market for nearly 40 years with unique tools and supplies for repair, restoration, and modification of cars, trucks, and motorcycles.

AMAZINGNESS IN ACTION -- WHY BRINGING HOPE HOME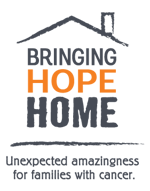 A cancer diagnosis affects the entire family and BHH tries to bring "unexpected amazingness" to help win this battle. Through the Light of Hope Family Grant Program, BHH directly pays household bills to ensure families are able to stay in their homes, with a roof over their heads, utilities on, phones working, and food on the table while they are dealing with cancer.
Since their inception in 2008, BHH has supported over 4,000 local families with over $4.7 million in assistance -- amazingness! To learn more about this great cause, how and why they do this for families throughout the Greater Philadelphia area.

Tickets are still available for sale! Click the Third Time's a Charm icon below to purchase yours today!



We can't do it without your generous support and hope you can participate to help meet our goal! We appreciate anything you can give, but also hope to see you at the event for another fun-filled evening for a great cause.

Please purchase your tickets, sponsor or donate today to ensure families can stay in their homes, with a roof over their heads, utilities on, phones working, and food on the table while dealing with cancer!