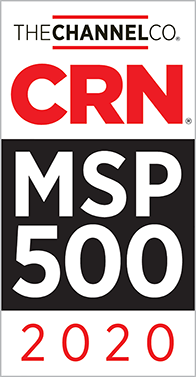 CRN®, a brand of The Channel Company, recently named Lantium (a Philadelphia IT Consulting firm) to its 2020 Managed Service Provider (MSP) 500 list in the Pioneer 250 category for a seventh consecutive year. CRN's annual list recognizes North American solution providers with cutting-edge approaches to delivering managed services.
In today's fast-paced business environments, MSPs play an important role in helping companies leverage new technologies without straining their budgets or losing focus on their core business. CRN's MSP 500 list shines a light on the most forward-thinking and innovative of these key organizations. Lantium, a Philadelphia managed services provider, was chosen due to its unique ability to understand its client's business needs and provide solutions that fit their productivity, security, and budget goals.

"Managed service providers, like Lantium, are the critical bridge for customers looking to assess, implement and migrate their IT and cloud solutions to drive efficiencies, lower costs and secure their environments," said Bob Skelley, CEO of The Channel Company. "Capable MSPs enable companies to harness cloud computing, streamline spending, effectively allocate resources and successfully traverse available technologies. We congratulate Lantium and the other companies on CRN's 2020 MSP 500 list for their innovative services, excellence in adapting to customers' changing needs and demonstrated the ability to help businesses get the most out of their IT investments."

We are so proud to be recognized for the seventh consecutive year, as one of CRN's top managed service providers in North America. With more than 20 years of experience working with our clients in various industries locally, nationally and globally, we strive every day to help companies navigate the complex and ever-changing landscape of IT, improve operational efficiencies, and maximize their return on IT investments.
The MSP500 list was featured on CRN's recent issue online at www.CRN.com/msp500. You can also follow The Channel Company at: Twitter, LinkedIn, and Facebook
Interested in learning more about ways to make the most of today's technology solutions for your business? Please click the button below to schedule a free call with one of our experienced consultants: